Soap Making Advice: learn how to make soap at home
Comprehensive, easy to follow information on making homemade soap: everything you need to get started TODAY!

Hello and welcome to Soap Making Advice, your comprehensive guide with everything you need to know about how to make soap at home! Get started with our free beginners ebook to soap making, and watch out for our comprehensive, completely FREE online guide covering all aspects of soap making we are releasing soon. Please watch this space and check back shortly.

There are many reasons why you would want to make your own soap, but here are 7 of the most common and beneficial aspects of learning how to make soap at home.
1. You have control over the quality of the ingredients.
2. You can create a huge variety of custom scents, colors and shapes.
3. You can create meaningful, customized gifts for holidays and special occasions.
4. You can play with different recipes until you find the perfect soap for your skin type.
5. Your soap will be more environmentally friendly than most commercially-produced soaps.
6. You can sell them for a profit.
7. It is Fun and Rewarding!

The fundamentals of soap making at home
Here we have grouped all of our best posts covering all the basics for learning how to make soap at home. Please click through to learn more about each topic, and contact us here with any further questions, we are always happy to help you out.
I want to learn more about:
Soap Making History: where did soap come from?
Lye in soap: why is it important?
Soap Making Ingredients: covering the basics.
Soap Colorants: how to make soap look nice.
Soap Making Oils: how to make soap smell nice.
Herbal Soaps: how to properly add herbs to soap.
Soap Making Equipment: what should I use?
Soap Making Methods: what options do I have?
Troubleshooting: solve your basic soap making problems.
Soap Making summary: how do you make soap? A comprehensive guide.
Soap resources
Coming soon: FREE comprehensive guide to making soap at home
We will be releasing a comprehensive, FREE guide to soap making in the coming weeks, which will cover everything you need to know, all in the one place in an easy to follow online guide!
Our soap making ebooks package covers all aspects of the soap making process, in detail. Everything you need to know to get started, today.
Our soap making blog
Click here to access our blog, where we regularly share comprehensive, free information on various aspects of how to make soap at home.
Soap making calculator
A fundamental tool for the soap making hobbyist is having access to a good soap making calculator. While we don't have one developed ourselves, (watch this space), there is a good soap making calculator you can use here.
Soap recipes
Here are a few soap recipes that we have shared on our blog, with more being added over time.
We also have a soap recipes Ebook available with over 50 unique recipes, including cold process, hot process, melt and pour, shaving soaps, shampoos and more.
Make herbal soap – recipe #1
Making your own herbal soap – recipe #2
Making soap with lye
Soap making for the holidays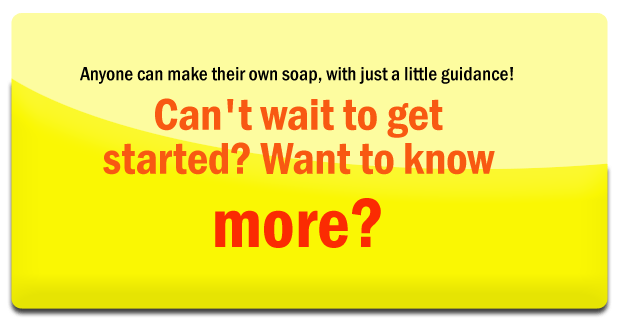 First of all, make sure you download our FREE comprehensive beginners guide, 'How To Make Soap At Home', by clicking here.
If you are ready to get serious about soap making, we have a special offer on our Soap Making Ebooks range (click to read more, or click here to purchase), with a risk free 60 day money back guarantee! Also available for Kindle, iPhone, iPad, Android and all major Ebook reader platforms. Click the link above to learn more, discover what's inside, read testimonials and see exactly how much information we are sharing through our ebooks, all for less than the cost of your first batch of soap!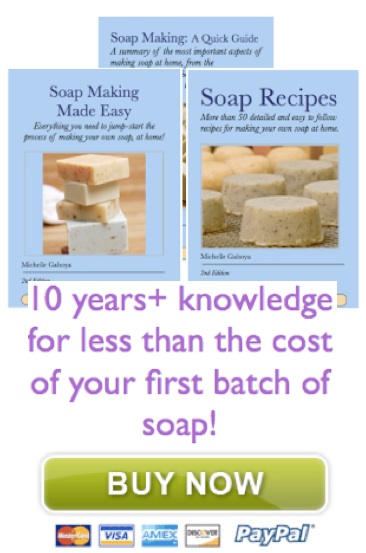 If you have any questions please contact us here and we will respond to your email as soon as possible.
Happy soap making!