Do you want to learn
how to make soap at home?
Hi, my name is Michelle Gaboya. I am a consummate soap making enthusiast and I've been creating beautiful homemade soaps for about 10 years. Through the years of research, practice, and experimentation, I've become sort of an authority on Soap Making and have found the answers to some of the trickier aspects of the art.
I had been asked many times by other enthusiasts to share my knowledge but I was reluctant at first. Why should I let go of the expertise and secrets that I myself had put in so much effort to obtain? Wouldn't I then lose my "expert" status? And, even if I put aside this selfish pride of mine, how does one begin to channel a decade's worth of experience into a few books and such?
Then, I realize… I have been sharing my so called "secrets" all along! – just not in formal ways. I often teach my children and my friends how to make soap as well; and when I see in their faces the same kind of wonder and joy that I feel when I have finally mastered a new soap recipe or design for the first time, how I wish I could help them to continue to experience such pleasure day after day!
YOU SEE…..People have been making soap for thousands of years. Soap recipes have been found that date back to the ancient Romans, Greeks, and Babylonians. The early American colonists handmade soap from wood ashes, water, and the fat of the animals that they butchered for food.
Today, many people still enjoy making their own soap from scratch. With today's technology, soap making is easier than ever before… and it can also be lots of fun!
Getting started isn't as difficult as you might think. Many of the materials you need are items that you already have in your home; the rest are readily available online, and at craft stores.
It's Easy, and Fun!
You Can get Started Today
Why Has Soap Making Become Such a
Popular Hobby?
Making soap at home appeals to a variety of people, for a variety of reasons.
Environmentally conscious people find soap making to be a rewarding activity, because it enables them to rest easy with the knowledge that their products are all-natural, and no harmful byproducts were created in making the soap. Those with sensitive skin can stop searching for specialty products which are often expensive, and difficult to find. Many people create soap to sell at craft fairs and flea markets, for extra money. Some people just find soap-making to be relaxing and fun!
The Soap Making Made Easy Ebook package will give you all of the necessary information to jump-start you in the process of making your own soap, at home!
Discover how fun, rewarding and easy it is to make your own soap, with EVERYTHING you need to know and over 50 unique recipes for
USUALLY 
$14.99, TODAY ONLY $7.49!
(SAVE 50% – limited time only!)

Payment via credit card or pay with PayPal

Our iron-clad 100% money back guarantee!
Your purchase of the Soap Making Made Easy Ebooks are guaranteed for a full 60-days at our risk.
If you are not 100% completely satisfied with your purchase, we will give you back every penny spent with no hassles!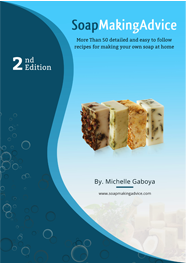 Beautiful print-friendly PDF's
As as exclusive bonus for purchasing through my website, you will receive 3 beautiful, print-friendly PDF's breaking down the Soap Making Bible into essential soap making companions. Print them out and add notes to personalize your copy even further, plus have them on hand while making your beautiful handmade soaps. Valued at $20 USD – YOURS FREE!!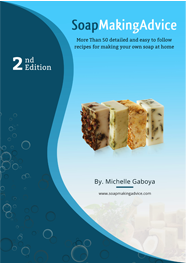 Any format you choose
Again as an exclusive bonus, I will give you copies of all my books in PDF, .epub and .mobi formats, so you can choose to read them on your computer, printed out as physical books, on your iPad, iPhone, Android phone, Nook, Kindle, Sony reader or anywhere else you could possible think of! Valued at $30+ USD – YOURS FREE!!